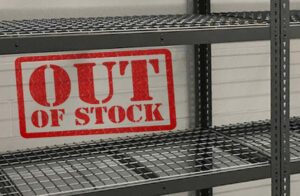 One lesson we have all learned in the last year is that short-term events can have long-term consequences. We have spent much of 2020 dealing with immediate challenges caused by the pandemic, such as unexpected delays, shortages, and workforce disruptions. We need more than ever to consider disruption before it happens to mitigate the impact on our businesses. While we cannot prepare for every possibility, we do need to be agile enough to respond to disruption when it occurs.
The ability to leverage technologies that help enable resiliency and facilitate working remotely is more critical than ever. Automating processes in the supply chain will help achieve dual goals of cost savings and enabling social distancing by reducing the number of staff needed on-site at any one time.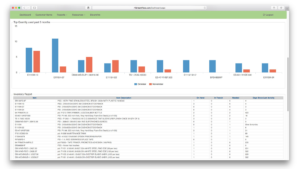 APR's SupplySentry real-time inventory solution for managing pressroom related items such as mounting tapes, doctor blades, and miscellaneous supplies creates resiliency and agility when managing the supply chain for these items. It helps overcome frustrating inventory management concerns when workforces are impacted by labor shortages – both short and long term.
SupplySentry customers experience improved efficiencies, increased inventory control, elimination of misplaced items, and responsiveness because of the increased end-to-end visibility that SupplySentry provides.
All Printing Resources' (APR) SupplySentry continually monitors the stock in inventory for such products as stickybacks, tapes, doctor blades, safety supplies, PPE, and much more, so it always knows just what you have on hand. The system automatically re-stocks the supplies that you absolutely need to get your job done without you having to spend as much time to do so. Years of a proven track record with APR's SupplySentry has created true trust with our clients. For more information or to set up a demo on how SupplySentry may be a fit for you, please click here to Request a SupplySentry Demo.