SupplySentry from All Printing Resources is an RFID solution that manages supplies at customer sites and delivers benefits to clients, as well as to its own business.
Since RFID Journal last reported on APR's SupplySentry RFID Inventory Management solution, the global packaging industry has grown from $287.2 Billion, in 2016, to $350.6 Billion, in 2019. Now, MarketsandMarkets™ has released a new report, indicating that because of rapid industrialization and the growth in manufacturing industries (food & beverages, cosmetics, and pharmaceuticals, to name a few) packaging should grow to $440.6 billion by 2024 -- a CAGR of 4.7%.
When package printers are manually managing critical supplies, such as flexo plates, mounting adhesives, end seals and safety gear, they have to constantly worry about the risk of an unexpected stock-out. Additionally, the time devoted to counting, manual spreadsheet-entry and error-checking can cost valuable time that would better be focused on their business. We also see a lot of customers who receive too many shipments per month to keep from running out. This results in higher annual freight expenses. A more automated approach can not only eliminate stock-outs, but lower costs and provide real-time inventory information.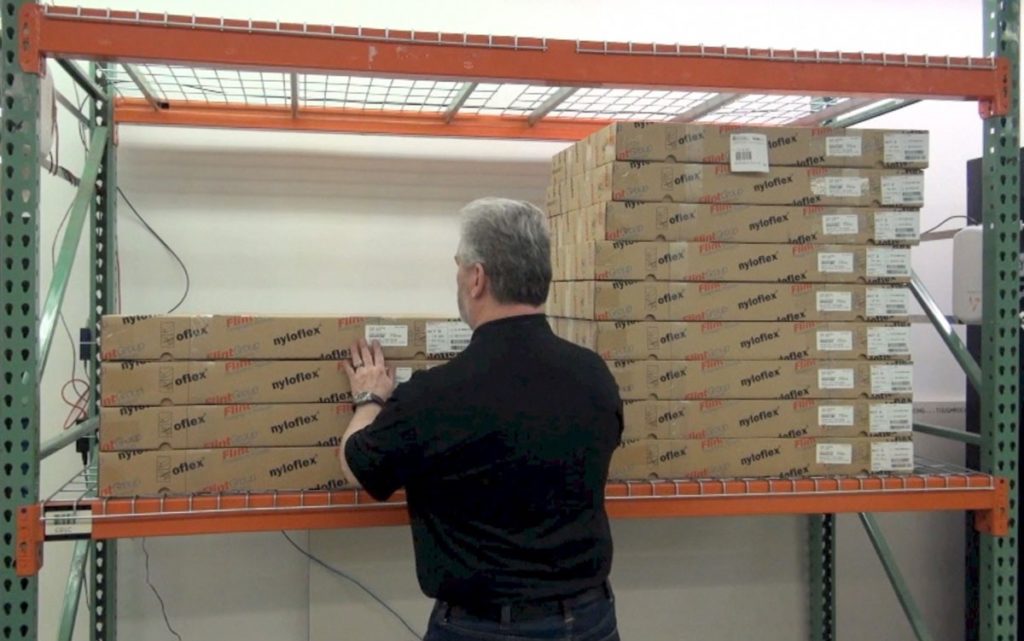 APR, along with the customer, determines the appropriate minimum, maximum, and reorder quantities. Once we have history, the system uses sophisticated economic order quantity formulas to determine optimum inventory levels while taking into consideration shipping times and freight costs.
In developing our software, we have consulted with inventory management experts to create predictive analytics formulas and that optimize the amount to have in stock and when and how much to replenish.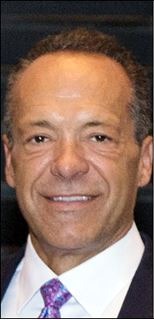 "The SupplySentry System is only of real value if the converter can trust it – both its accuracy as well as the stability of the system. To ensure both of these, we have developed various hardware and software improvements."

–Dave Nieman
The software's AI engine, driven by what is in essence machine learning, can dynamically reset min/max/reorder points to assist us in managing the supply chain for our customers. This allows us to reduce the amount of inventory kept on the floor as well as reduce freight costs.
All items being tracked by SupplySentry are read on a continual basis. When a tag is not read for a predetermined number of consecutive reads, the system knows the item has left the SupplySentry area and immediately updates the software. This was a major innovation in tracking inventory as most solutions used a portal system instead.
The system both shows the user when an item reaches its minimum level, and alerts APR's SupplySentry team, at which point a replenishment order is generated.
Today's flexo converters are faced with the continued need to lower costs driving the need to increase efficiencies and maximize press up-time. At the same time, they are being faced with a labor shortage. This has created the need to automate processes whenever feasible and implement new technologies to gain efficiency wherever possible. SupplySentry accomplishes all these tasks and will continue to do so. Since the 2016 article in RFID Journal, APR has tripled the amount of SupplySentry installations, and they are constantly adding more. The systems manage hundreds of SKU's and over $18 million worth of inventory all on a real time basis.
In the next five years we believe the combination of today's technology along with further improvements in RFID technology, more intuitive software, and further systems integration will result in more than 75% of all major converters using this technology to manage their inventory requirements.