The importance of "Trust" in Supply Chain Management has never more been more critical. SupplySentry enables increased trust through Real-Time Inventory Management
One of the most critical factors in a committed and collaborative relationship between supply chain partners is trust. If trust is present it can improve the chances of a successful supply chain relationship; if not, costs can rise through poor performance, outages, rushed shipments, increased freight, and more. However, establishing trust can be elusive and even harder to maintain.
Real-time information on what you have in stock or on order creates more accuracy, which in turn can create long lasting trust. Because insight into current inventory levels and what is on order can be viewed and analyzed as they unfold, planners and managers can have more trust that they will have the items when and where they need them.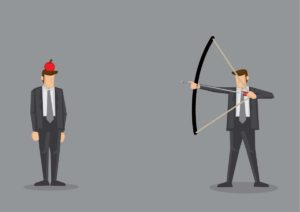 In flexographic printing, customer requirements can often be unpredictable. Customer orders are more fluid than ever and can often change in the moments from when supplies arrive at the at your facility to when the product is needed for such areas as plate making, mounting, or the actual press run. This requires for you to maintain enhanced levels of agility to respond to the varying nature of the planning and production process. The development and adoption of real-time capability provide flexographic printers with the information necessary to make sure they are never without these types of critical items.
Additionally, real-time windows into overall usage can help companies identify trends or fluctuations in the need for supplies. This allows the company to adjust accordingly before these fluctuations ever impact productivity.
All Printing Resources' (APR) SupplySentry continually monitors the stock in inventory for such products as stickybacks, tapes, doctor blades, safety supplies, and much more, so it always knows just what you have on hand. The system automatically re-stocks the supplies that you absolutely need to get your job done without you having to spend as much time to do so.
SupplySentry uses predictive analytics that can dynamically reset min/max/reorder points to assist us in managing the supply chain for our customers allowing us to optimize the amount of inventory kept on the floor as well as reduce freight costs.
The user interface also gives you various metrics and reports such as showing what your usage is at by product or by period. And the SupplySentry customer website is accessible via Mobile Devices. Customers can access the data about their inventory using their mobile phone or tablet. One tap and they can see their supply inventory from wherever they are.
Years of a proven track record with APR's SupplySentry has created true trust with our clients. For more information or to set up a demo on how SupplySentry may be a fit for you, please go to: https://supply-sentry.com/request-a-supplysentry-demo/.