We appreciate the challenges everyone is currently facing and recognize that we all prioritize the safety of our employees and strive to maintain the needed levels of service to our clients. These are difficult times to navigate how best to engage with our customers on technologies we believe can offer solutions given the current circumstances. That said, at APR we have a unique technology that we believe we will help our clients better deal with some of the challenges ahead:
Managing inventory levels of such products as stickybacks, tapes, doctor blades, and other miscellaneous items can be labor intensive and time consuming–even in normal times. Running out of any of these items can cause a press to shut down or create unwanted schedule changes.
Typical vendor-managed inventory or consignment programs can fall short, as they are dependent on periodic counts vs. real time information. Consignment and vending machine solutions are now more troublesome then ever before with the restrictions of third-party personnel coming into the facility to count or replenish stock items. With SupplySentry, neither of these are needed.
In addition, we are seeing many of our clients dealing with being short-handed at the production level through this crisis for various reasons. This can impact the people that are responsible for making sure the right amount of supplies to support the press are in stock. With SupplySentry, in over 50 installations nationwide, the APR team serves as a much-needed backstop to make sure our clients do not run out of critical supplies which eliminates the anxieties associated with keeping the presses running.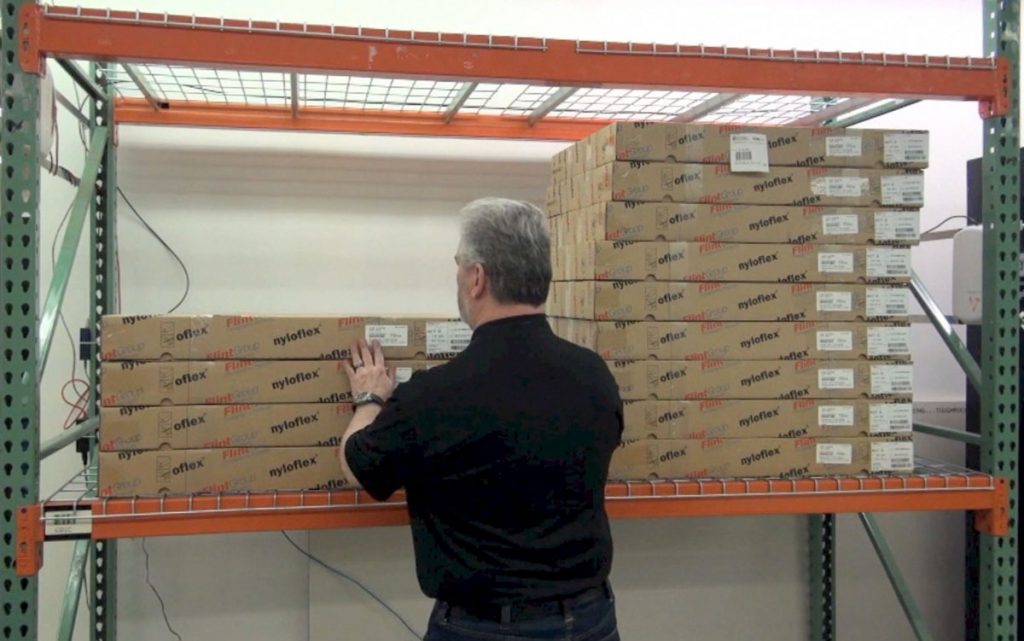 SupplySentry is our real-time RFID-based inventory management system that provides reduced stock-outs and lowers costs. It lets you focus more on your business and less on worrying about outages of the critical products needed to keep your presses running.
SupplySentry is based on the latest RFID technology and years of software development. The system uses sophisticated economic order quantity formulas to determine optimum inventory levels, also taking into consideration shipping times and freight costs. We have consulted with inventory management experts to create predictive analytics formulas and that optimize the amount to have in stock and when and how much to replenish.
For more information or to schedule a demo, visit the SUPPLY
SENTRY

website at www.supply-sentry.com.